Software Engineer – Intern – Join Mastering Software Engineering
Internship Integrated Learning – 🇱🇰 🇮🇳
Please Call us 076 280 4246 for more information.
Unique opportunity to translate classroom theory into real-world experience
The field of software engineering is a dynamic and expansive sector, integrating the study of computation and information to develop and optimize computer systems and software. It lays the groundwork for a vast array of industries, from technological innovation to data management, and is a vital component in modern business operations.
Interns gain hands-on exposure to software coding and development processes in a professional setting, thus bolstering their skill set. Proficiency in programming languages & Database Management etc., along with a strong understanding of system software concepts, is highly desirable for potential interns.
Build the Skills through the Experience !
* Entry requirements
Diploma or HND
Undergraduate or Graduates or Post-Graduates Diploma / Masters
DURATION

6 Months or 3 Months

Method

Full Time

LEVEL

Diploma

TRAINING


Physical (1 or 2 days onsite) – Hybrid ( 3 or 4 days Work from Home )

INTERNATIONAL

Online

PHYSICAL CLASS

Individual ( Moratuwa )🇱🇰

Commencement Date

You can start any day
(prior appointment). Subject to availability.
For Local Students

Course Fee


* Software Engineering,  IT – Information Technology,  Business Science, Physical Sciences, Computer Science or Technology
LKR 60,000 Only ( Full Payment ) Duration 6 Months
LKR 30,000 Only ( Full Payment ) Duration 3 Months

📌 Career change to Software Engineering.
LKR 75,000 Only ( Full Payment ) Duration 6 Months

** Payable in Installments

For International Students

Course Fee :

USD 250 Duration 6 Months
📌 Career change to software engineering. 📌 Do you need to overcome the Fear of Coding.
🏆 We Guarantee : 💎 You Become an Industry-Ready Professional. 🏆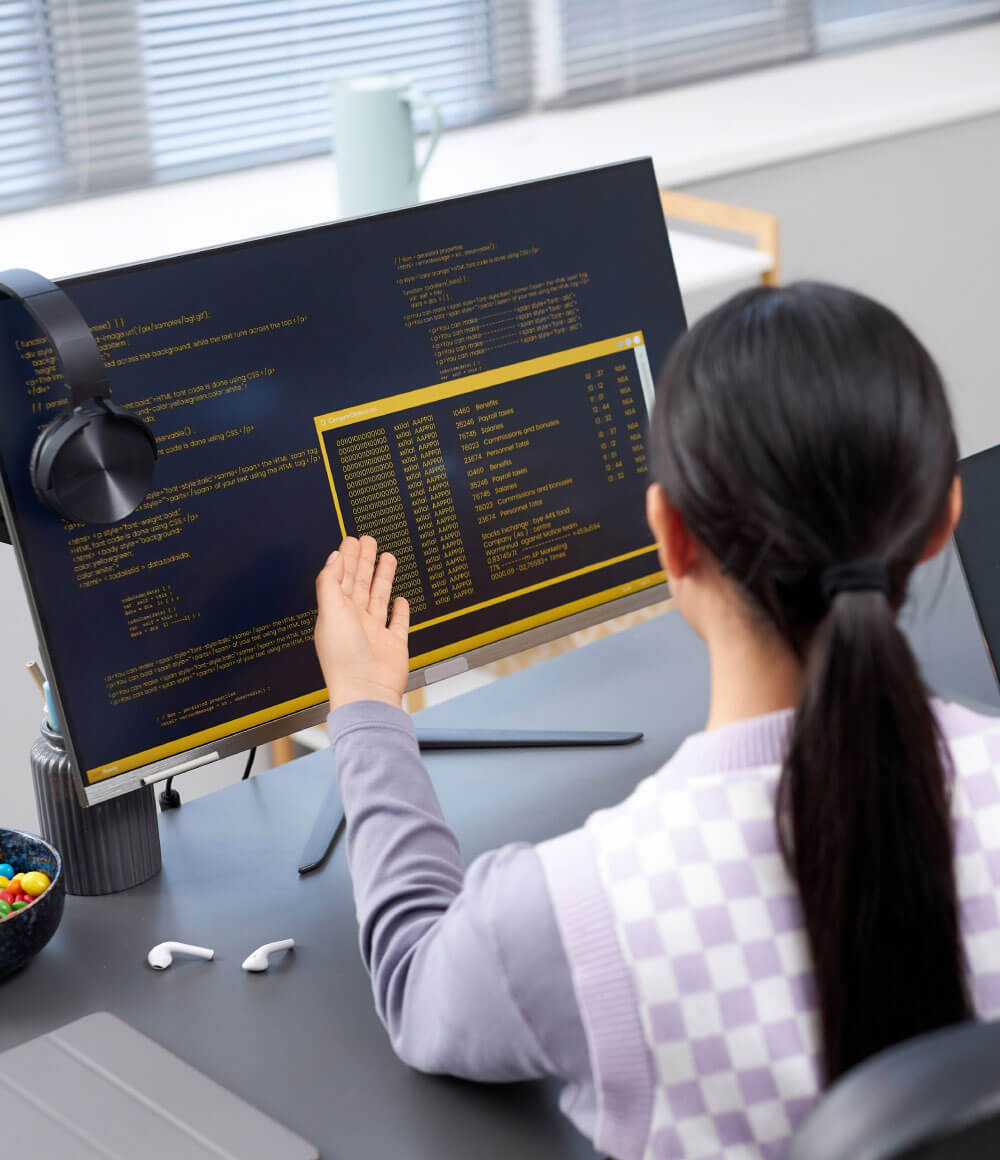 Course Structure and Modules
Project 01 – Development of Enterprise Software Application

Requirement Analysis
Software Design technique
Architecture Design
Systems Analysis and Design
Object-oriented design & programming
UI design
Database design
Software Development
Quality Assurance
Project Management
Software maintenance
Error Handling & Troubleshooting & support service.

Project 02
Project 03
Data Analytics
Digital marketing

Social Media Marketing ( SMM )
Search Engine Optimization ( SEO )
Trends and Web Analytics

Professional Skills

Critical Thinking & Analysis
Problem-solving skills
Technical skills
Creativity

Preparing for the Workplace
One-on-One Mentoring
Experience in Real-Time Coding
Non – paid Internship
Job Opportunities
The best performing students will be able to work at D HELP HUB Private Limited as Trainee software Engineer or Intern.
Career Opportunities
Software Engineer
Software Developer
Web Developer / Programmer
Web Designer
Business Analyst
Full Stack Developer
Front-End Developer
Back-End Developer
UI / UX Designers
Software Quality Assurance
Mastering Software Engineering Course aims to produce industry-ready Graduates who have the knowledge , skills and experience to succeed.