Higher Diploma in Software Engineering & IT
Work Integrated Learning Course
For Whom : Anyone
After GCE OL or AL or
School Leavers or Job Seekers or
Students Awaiting University or
Undergraduate or Graduates or Post-Graduates Diploma / Masters
Even if you are not O'Level qualified you may apply.
DURATION

8 to 12 Months

Method

Full Time (Weekdays) / Part Time (Weekend)

LEVEL

Higher Diploma

TRAINING

Physical or Online or Hybrid
PHYSICAL CLASS

Individual (Moratuwa)

Commencement Date

You can start any day
(prior appointment). Subject to availability.

Course Fee

LKR 75,000 Only ( Full Payment )
or Payable in Installments : LKR 15,000 x 6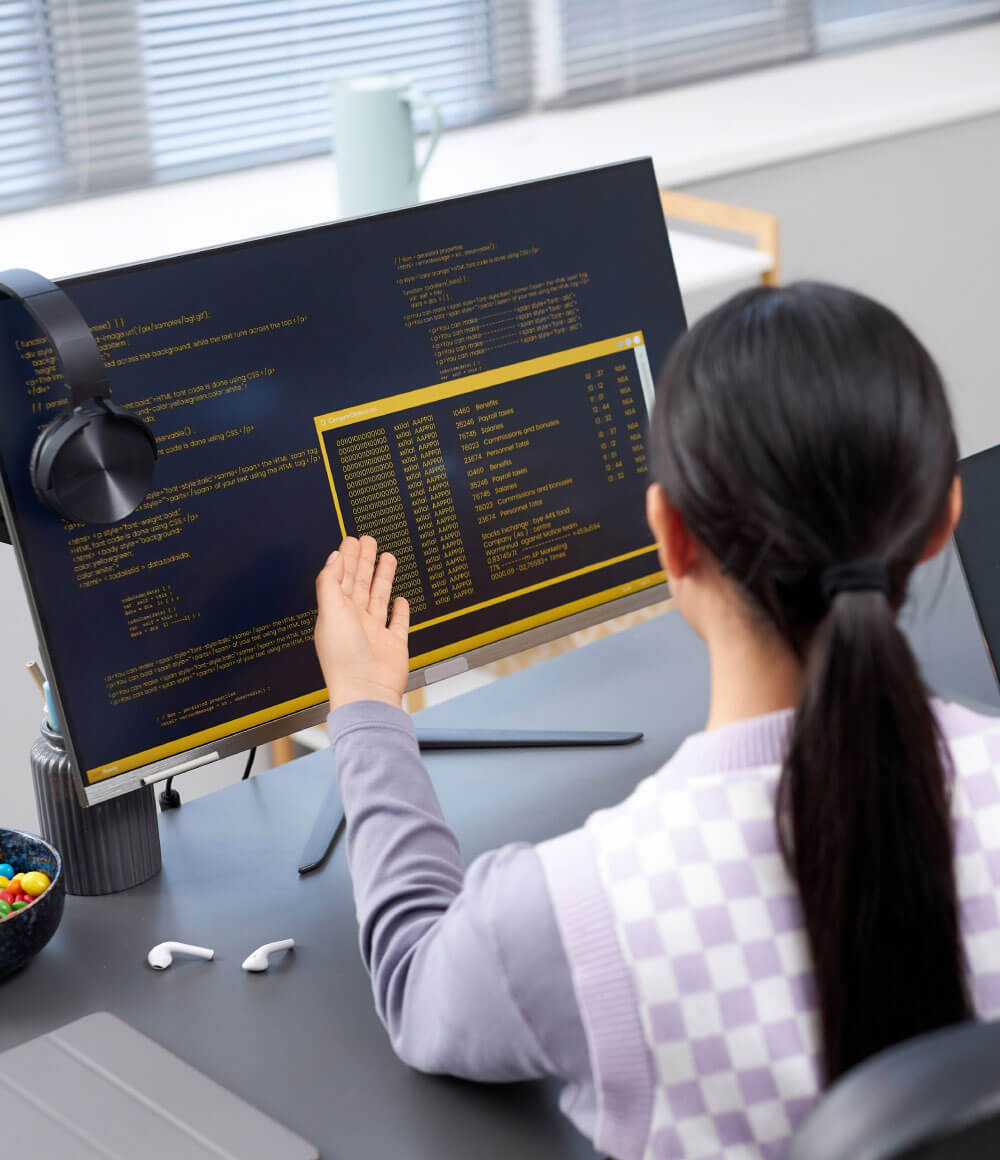 Course Structure and Modules
Stage 01
Introduction to Computer Science
Database Management Systems
Project 01 – Web Application Development
Stage 02
Programming Fundamentals
Software Engineering
Introduction to API
Project 02 – Web Application Development and Hosting
Stage 03
Object-Oriented Programming
Advanced Database Management Systems
Project 03 – Development of Enterprise Software Application

Requirement Analysis
Software Design technique
Architecture Design
Systems Analysis and Design
Object-oriented design & programming
UI design
Database design
Software Development
Quality Assurance
Project Management
Software maintenance
Error Handling & Troubleshooting & support service.
Stage 04
Project 04 – e-Business / e-Commerce
Software Application Development

Planning Stage.
Feasibility or Requirements Analysis
[ Project Manager / Business Analysist ]
Design and Prototyping [ UI/UX Designer ]
Software Development – Coding [ Front-end / Back-end Developer ]
Software Testing [ QA Engineer ]
Implementation and Integration.
Operations and Maintenance.

Professional Skills

Critical Thinking & Analysis
Problem-solving skills
Technical skills
Creativity

Operating Systems – Microsft Windows – Liunx
Enhancing Productivity with Microsoft Office Applications

Microsoft Word
Microsoft Excel ( MS Excel for Data Analytics )
Microsoft PowerPoint
Microsoft Outlook

Adobe Photoshop
Adobe Illustrator
Digital marketing

Social Media Marketing ( SMM )
Search Engine Optimization ( SEO )
Trends and Web Analytics

Preparing for the Workplace
One-on-One Mentoring
Experience in Real-Time Coding
Job Opportunities
The best performing students will be able to work at D HELP HUB Private Limited as Trainee software Engineer or Intern.
Career Opportunities
Software Engineer
Web Developer / Programmer
Web Designer
Business Analyst
Full Stack Developer
Front-End Developer
Back-End Developer
UI / UX Designer
Software Architect
Project Manager
Software Quality Assurance
Golden opportunity to work in Live Projects with Industry Experts !